Description
Our opinion:-
We have long been fans of Coleman Torches.
Coleman also use the best quality LEDs to give a good light output and low power consumption. Ensuring you batteries last longer.
Made of quality Anodized Aluminium with an IPX 4 waterproof Rating
For 2016 the Divide range of Torches feature Coleman's patent Pending Battery Lock system. With a normal battery operated Torch, even though the torch is off, there is still a resistance across the battery, which causes it to discharge, hence you take your torch out of the draw, and the battery is flat. With Battery guard, the battery is isolated within the torch with to residual current drain, so should stay charged and last longer when not in use.
Well-made Aluminium torches that have all the right features, yet are less expensive than some other well-known brands.
Coleman have just been Awarded a Highly Commended in Camping Magazines Editors Choice Awards Best Camping Innovation for Coleman Batterylock as featured on this Torch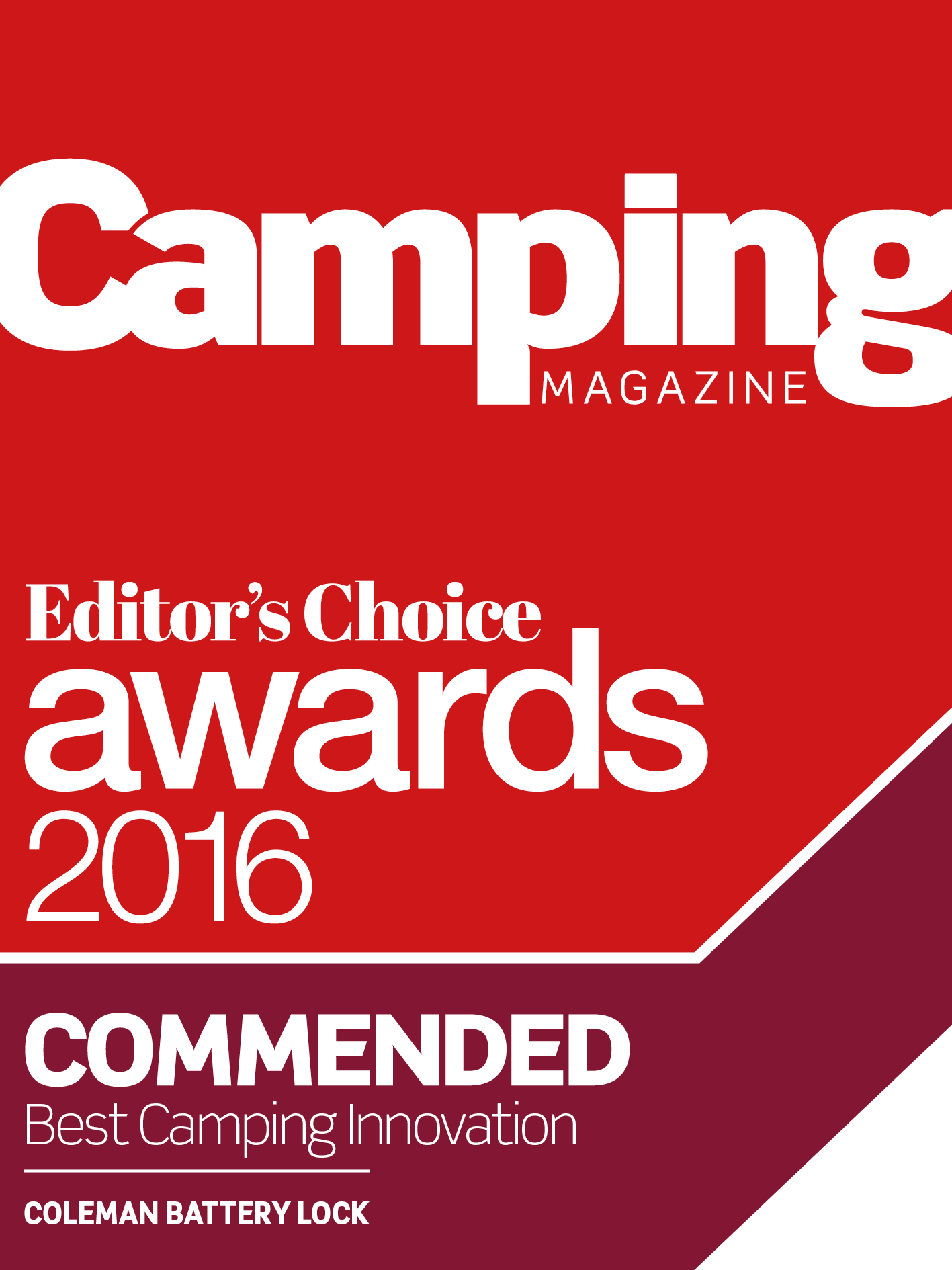 What the manufacturer says:-
Don't be caught out with a flat battery again! The simple and easy-to-use, patent-pending BatteryLock™ LED torches Divide+ are capable of storing battery power for years.
With a simple twist the battery is disengaged, preventing residual battery loss and extending battery life.
Tough and always ready Divide+ 700 LED Torch, featuring a 700 lumen light output and a beam distance of 330 metres, you can trust this BatteryLock™ flashlight to keep you out of the dark.
The batteries in standard electric lights lose battery power over time, even when the light is turned off, because the batteries are still connected to the electronic circuit. With patented, Coleman BatteryLock™ technology and the simply twist of the flashlight head, residual battery drain is no longer a problem!

Features
Light output: 700/70 lumens (high/low)

Beam distance: 330/110 meters (high/low)

Runtime: 7/55 hours (high/low)

Batteries: 6 x AA Duracell® included

Features: Battery Lock™ patent-pending technology

IPX level: IPX 4

Size: 4.8 cm face diameter x 22.8 cm length (3.8 cm body diameter)

Weight: 433g

Exterior: Anodized aluminum
BatteryLock™ technology
After a long period of non-use, you can rest assured when find yourself in need of light, BatteryLock™ has you covered!
Standard electric lights lose battery power over time even when they're switched off because the battery is never truly disengaged from the electric contacts. With the patent pending Coleman BatteryLock™ technology and a simple twist of the head, battery loss will become a thing of the past.
DISENGAGE BATTERY FOR STORAGE
Simply activate the BatteryLock™ feature and the red band appears: your light is now completely disconnected from the battery compartment and ready for storage.
ENGAGE BATTERY FOR USE
When the light is on and connections to the batteries are activated, the red BatteryLock™ band disappears and the light is ready for use.
View All
Close