Coleman TWIST+ 300 Lithium Ion Rechargeable Lantern - BatteryLock™ technology
SKU:

2000024923

UPC:

Weight:

1.05 KGS

Shipping:

Calculated at Checkout
Description
Our Opinion:-
The Coleman TWIST+ 300 Lithium Ion Rechargeable Lantern features Coleman New BatteryLock™ technology. With existing Battery operated lanterns there is residual current drain from the battery, even when the lantern is switched off. Coleman's New BatteryLock™ system isolates the battery within the lantern, so no battery drain when the lantern is not being used. Therefore, your batteries should last longer, and even after a few months of being packed away, should have life in them.
Also featuring the best quality LED's for a better light output, sturdy construction with shatter-proof globes and an IPX 4 waterproof rating.
The TWIST+ 300 Lithium Ion Rechargeable Lantern comes complete with a 230V mains recharging unit. You can also use the TWIST+ 300 Lithium Ion Rechargeable Lantern as a power pack to recharge your Mobile phone or similar devices.
Coleman's New range of lanterns offer a better light output than older models and with Battery Guard, we feel they are some of the most innovative products this year.
Coleman have just been Awarded a Highly Commended in Camping Magazines Editors Choice Awards Best Camping Innovation for Coleman Batterylock as featured on this Lantern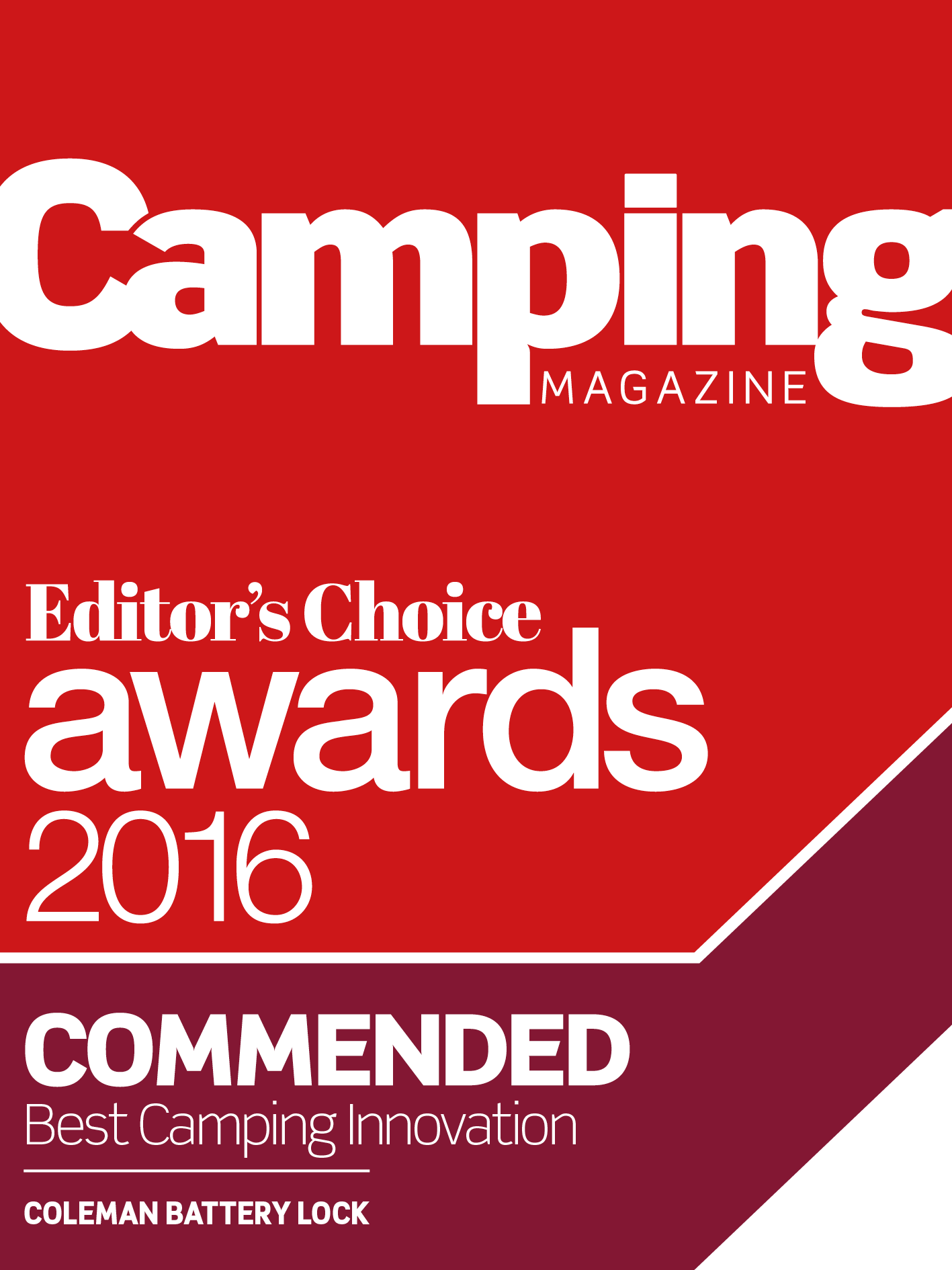 What the manufacturer says:-
With our patent-pending BatteryLock™ technology to prevent battery drain, the Tech LED lanterns are the ultimate sturdy and reliable campsite lighting companions.
The shatterproof globes are housed within a tough outer shell, providing optimum protection from all elements.
Multipurpose and strong, this weather resistant TWIST+ 300 Lithium Ion Rechargeable Lantern doubles as a charging unit. USB compatible and with a bright 300 lumen output, stay out of the dark and connected for longer.
With our patent-pending BatteryLock™ technology to prevent battery drain, the TWIST+ 300 lantern is the ultimate sturdy and reliable campsite lighting companion. Charger and USB cable included.
Features
Light output: 300/50 lumens (high/low)
Beam distance: 8/2 m
Runtime: 5/300 hours
Batteries: Lithium ion rechargeable, USB included
Features: BatteryLock™, Lithium Ion Rechargeable (via USB)
IPX level: IPX 4
Size: H 28 x 14.7 cm Ø
Weight: 1050 g
BatteryLock™ technology
After a long period of non-use, you can rest assured when find yourself in need of light, BatteryLock™ has you covered!

Standard electric lights lose battery power over time even when they're switched off because the battery is never truly disengaged from the electric contacts. With the patent pending Coleman BatteryLock™ technology and a simple twist of the head, battery loss will become a thing of the past.

DISENGAGE BATTERY FOR STORAGE

Simply activate the BatteryLock™ feature and the red band appears: your light is now completely disconnected from the battery compartment and ready for storage.

ENGAGE BATTERY FOR USE

When the light is on and connections to the batteries are activated, the red BatteryLock™ band disappears and the light is ready for use.

Lithium Ion Battery
The rechargeable Lithium Ion battery is one of the most long lasting batteries on the market today and provides both reliable and durable power. Lithium Ion batteries are more efficient and last longer than standard batteries.
THE POWER OF LITHIUM ION

- You do not have to completely deplete the battery before recharging again

- Approximately 50% longer runtimes at the same level of brightness

- More compatible pairing to LEDs yields increase in brightness and/or runtime
View All
Close
1 Review
Have been looking for a lantern for a while, for our camping trip that's coming up and after careful review I have decided to go for this one, I think this will last a long time and will work very well.
View All
Close