Coleman CXS+ 300 LED Head Torch - NEW for 2016
SKU:

2000024926

UPC:

Weight:

0.11 KGS

Shipping:

Calculated at Checkout
Description
Our Opinion:-
We have long been fans of Coleman Head Torches.
Mainly because they are one of the few manufacturers that realise the importance of Night Vision. On head torches equipped with a Red LED, to provide low level light for map reading etc, it is important that when you Switch the Light on, the first colour is Red to help maintain your night vision. If you switch on a Light that goes straight to white, your eyes have adjusted to the brighter light and you have lost the ability to see in low light until your eyes readjust.
Coleman also use the best quality LEDs to give a good light output and low power consumption. Ensuring you batteries last longer.
For 2016 there CXO & CXS range of headlights feature Coleman's patent Pending Battery Lock system. With a normal battery operated Torch, even though the torch is off, there is still a resistance across the battery, which causes it to discharge, hence you take your torch out of the draw, and the battery is flat. With Battery guard, the battery is isolated within the torch with to residual current drain, so should stay charged and last longer when not in use.
Well-made head torches that have all the right features, yet are less expensive than some other well known brands.
Coleman have just been Awarded a Highly Commended in Camping Magazines Editors Choice Awards Best Camping Innovation for Coleman Batterylock as featured on this Headtorch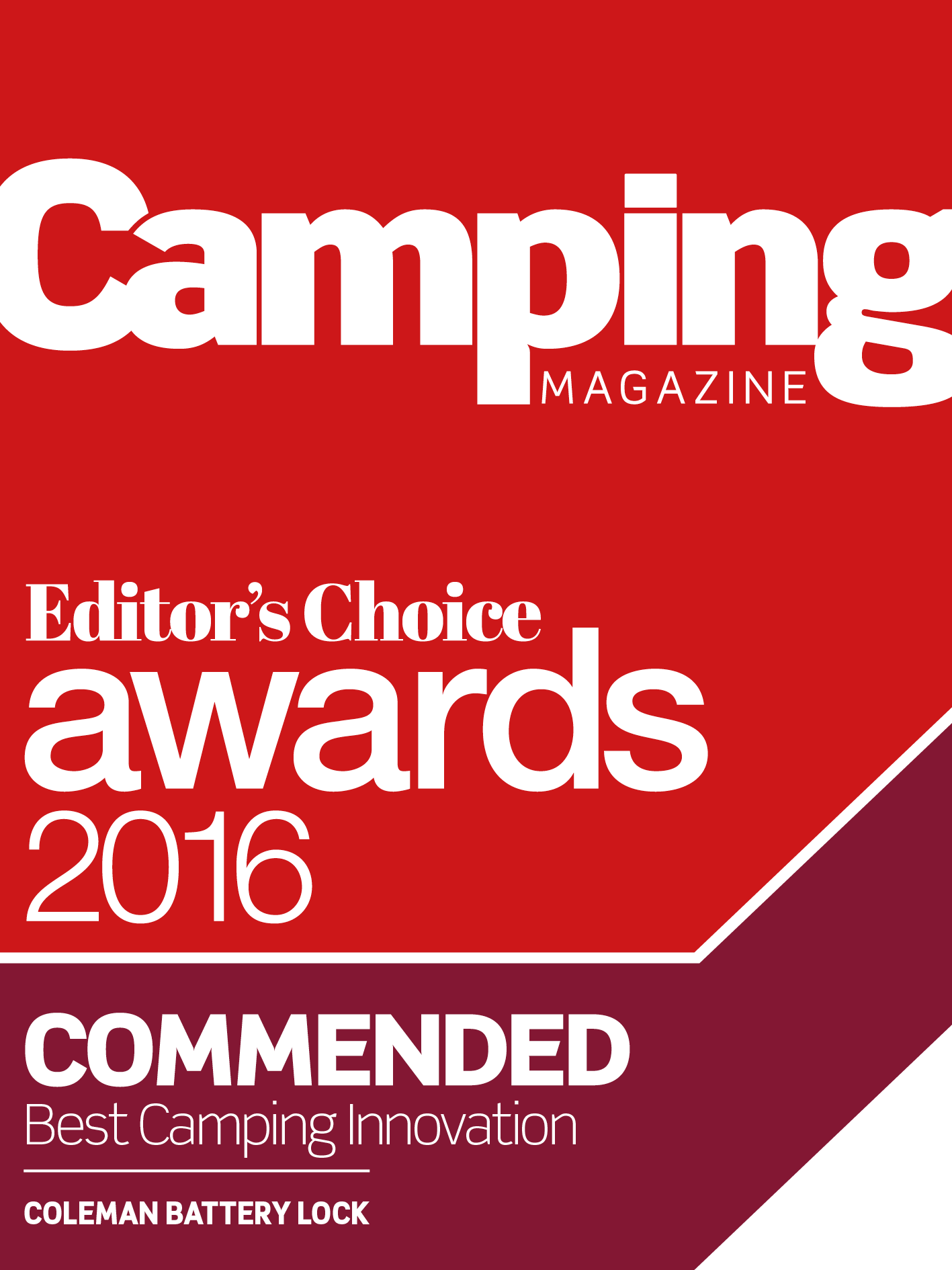 What the manufacturer says:-
BatteryLock™ technology
After a long period of non-use, you can rest assured when find yourself in need of light, BatteryLock™ has you covered!
Standard electric lights lose battery power over time even when they're switched off because the battery is never truly disengaged from the electric contacts. With the patent pending Coleman BatteryLock™ technology and a simple twist of the head, battery loss will become a thing of the past.
DISENGAGE BATTERY FOR STORAGE
Simply activate the BatteryLock™ feature and the red band appears: your light is now completely disconnected from the battery compartment and ready for storage.
ENGAGE BATTERY FOR USE
When the light is on and connections to the batteries are activated, the red BatteryLock™ band disappears and the light is ready for use.
Coleman® KineSix™ - controlled by hand movements
KineSix™ offers a convenient hands-free method to interface with a headlamp while running, cycling, or even just standing!
To cycle through light modes and light intensities, the user simply waves their hand within 3cm of the sensor on the front of the headlamp. This avoids having to deal with an on/off button while performing a strenuous activity or wearing thick gloves.
Coleman® REAX™ - light sensor
With innovative Coleman® REAX™ auto-adjusting, light-sensing technology, Coleman® headlamps adapt their own beam pattern to the surrounding environment and needs of the user.
PROXIMITY LIGHTING: When focusing on items at a close proximity, lumens will decrease and the beam will have a flooding effect to increase visibility.
MOBILITY: When on the move, the beam is wide and of medium strength to highlight terrain.
LONG DISTANCE: When looking into the distance, lumens increase stretching the light beam further.
HOW DO I ACTIVE IT?
Hold down on/off button for 4 seconds to switch to REAX™ auto adjustment mode.
CXS+ 300R headlamp is the next generation of USB-compatible, gesture controlled headlamp.
Featuring 5 separate light modes and hands free KineSix™ control, this fully-featured headlamp can be easily recharged for maximum convenience. Designed with light sensing technology, the CXS+ 300R headlamp automatically adapt its beam pattern to the surrounding environment and needs of the wearer.
The advanced headlamp also feature Coleman BatteryLock™ technology meaning it is ready to go whenever you are.
Features
Light output: 300/20 lumens (max/min)
Beam distance: 50/5 meters
Runtime: 2.5/50 hours
Batteries: Lithium ion rechargeable: USB included
Features: BatteryLock™, REAX™ Auto Adjust, KineSix™ Hand-Swipe, Lithium Ion Rechargeable (via USB)
IPX level: IPX 4
Size: 6.8 x 3.0 x 4.0 cm; headband 60 cm
Weight: 107 g
View All
Close