Coleman 2 Way Panel Light+ LED - BatteryLock™ technology
SKU:

2000026428

UPC:

Weight:

0.24 KGS

Shipping:

Calculated at Checkout
Description
Our Opinion:-
The Coleman's 2 Way Panel Light+ LED Light Panel + features Coleman New BatteryLock™ technology. With existing Battery operated lanterns there is residual current drain from the battery, even when the lantern is switched off. Coleman's New BatteryLock™ system isolates the battery within the lantern, so no battery drain when the lantern is not being used. Therefore, your batteries should last longer, and even after a few months of being packed away, should have life in them.
Also featuring the best quality LED's for a better light output, sturdy construction with shatter-proof globes and an IPX 4 waterproof rating.
The Light panel has 2 functions. The main body is a Panel Light for Area Lighting, with 2 outputs - 200 Lumens which will give a 12 Hr battery life and a 20 Lumens setting giving 100Hr battery life. It also has a Torch setting from more direction light with a 100 Lumen Output giving 20 hr battery life.
Featuring a magnetic plate that can be used to attach the Light panel through canvas or attached to a metallic surface it is very versatile both on the campsite and at home.
Coleman's New range of lanterns offer a better light output than older models and with Battery Guard, we feel they are some of the most innovative products this year.
Coleman have just been Awarded a Highly Commended in Camping Magazines Editors Choice Awards Best Camping Innovation for Coleman Batterylock as featured on this Lantern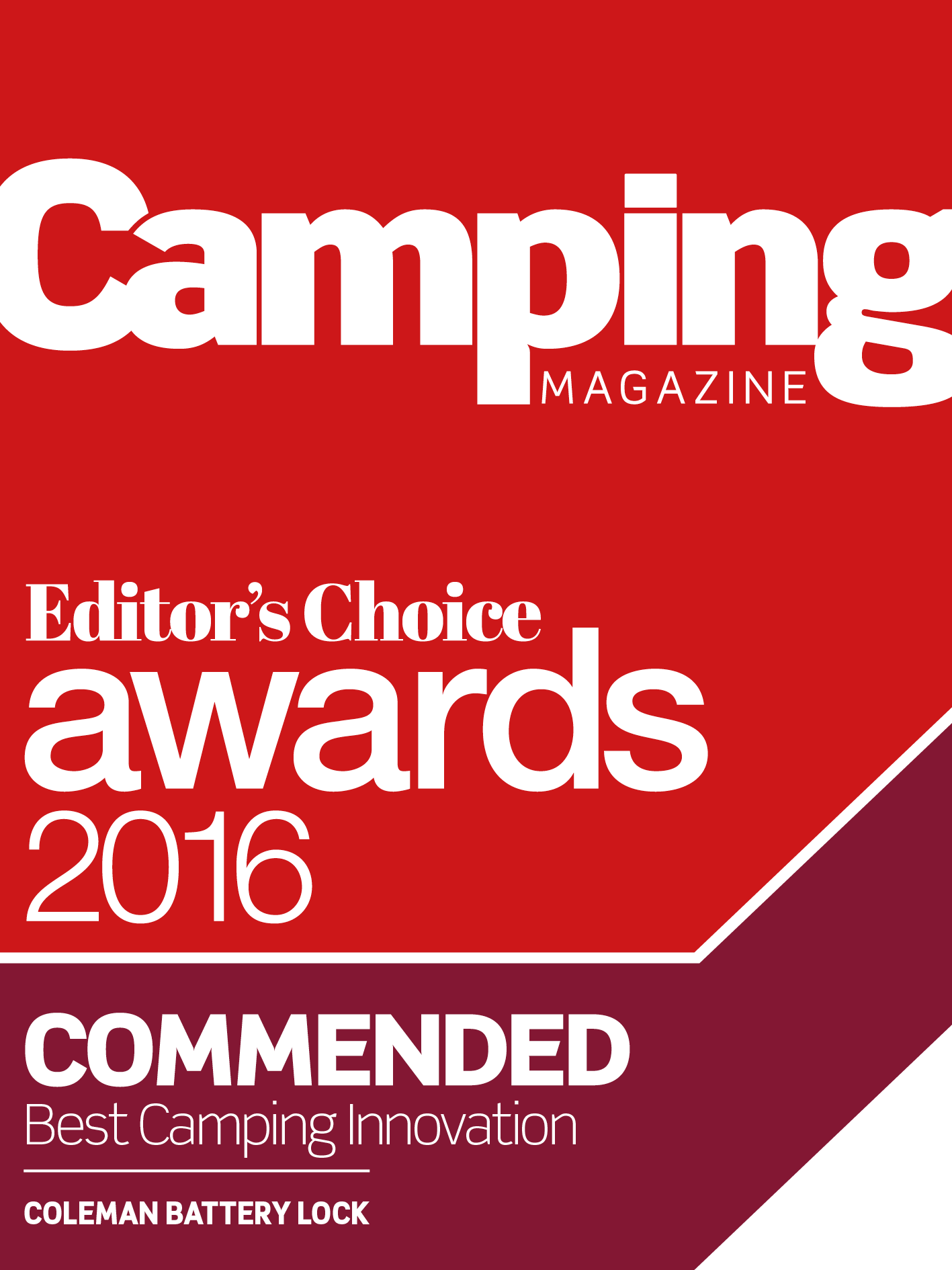 What the manufacturer says:-
The all purpose 2 Way Panel Light+ gives you ultimate flexibility. A multipurpose magnetic back panel allows you to attach the light to all metal surfaces. The 2 in 1 construction enables you to use it as a panel light for area illumination and as a flashlight for directional light.
Our patent-pending Battery Lock™ technology prevents battery drain and ensures you have light that is extra long lasting.
Features
Light output: Panel: 200 / 20 (high/low), Flashlight: 100
Beam distance: Panel: 14 m - 5 m (high/low), Flashlight: 65 m
Runtime: Panel: 12h -100 h (high/low), Flashlight: 20 h
Batteries: 3 AAA Duracell batteries included
Features: BatteryLock™ technology, I2 meter drop resistance, multipurpose magnetic panel attachment
IPX level: IPX 4
Size: 19.2 x 6.6 x 3.3 cm (without clasp) /4.1 cm (with clasp)
Weight: 242g with battery
BatteryLock™ technology
After a long period of non-use, you can rest assured when find yourself in need of light, BatteryLock™ has you covered!
Standard electric lights lose battery power over time even when they're switched off because the battery is never truly disengaged from the electric contacts. With the patent pending Coleman BatteryLock™ technology and a simple twist of the head, battery loss will become a thing of the past.
DISENGAGE BATTERY FOR STORAGE
Simply activate the BatteryLock™ feature and the red band appears: your light is now completely disconnected from the battery compartment and ready for storage.
ENGAGE BATTERY FOR USE
When the light is on and connections to the batteries are activated, the red BatteryLock™ band disappears and the light is ready for use.
View All
Close